NetSuite Supply Chain Management
NetSuite Cloud ERP Supply Chain Management solutions enable companies to oversee the flow of goods from suppliers through manufacturing and into customers' hands.
What is NetSuite Supply Chain Management?
Keep production running smoothly by ensuring all materials are available and in the correct locations, and accurately schedule machinery and labour resources. NetSuite procurement capabilities communicate with suppliers and ensure accuracy throughout the purchasing process. Then, integrated demand planning, inventory management and predictive analytics optimise production strategies, and work orders and routing ensure supply plans are executed and products are delivered as promised.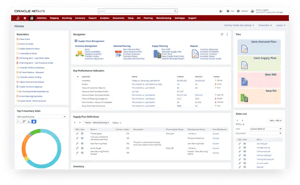 Single System, Live Updates
NetSuite supply chain management records and updates production data, financial reports, inventory and outstanding orders in real-time. That ensures procurement, planning and production systems are operating on the same data.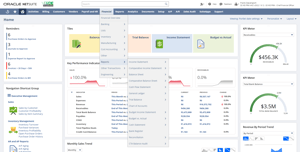 NetSuite Supply Chain Management Features
Supply Planning
Supply Chain Execution
Supply Planning
Analyse demand, determine replenishment requirements, add stock and create orders according to an up-to-date supply plan.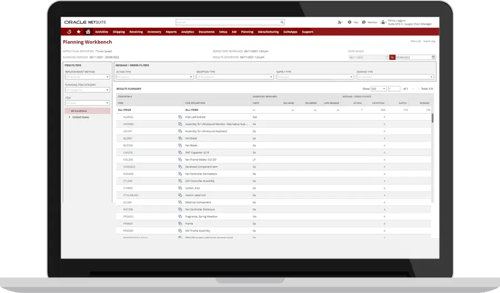 Supply Chain Execution
Optimise all supply chain assets, control costs at each step and deliver items to customers on time, within budget and to specifications.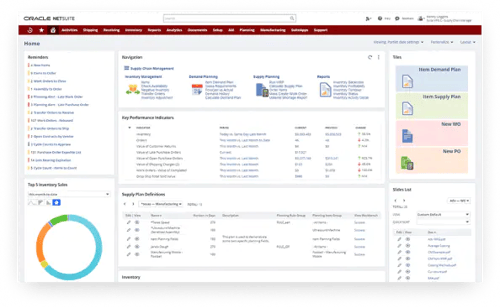 Data Sheets
Demos
Webinars
Guides & Blogs
Best Practices
Ready to Manage and Optimise your global supply chain?
NetSuite Supply Chain Management enables you to meet and exceed rising customer expectations.