NetSuite Order Management
Deliver an omnichannel experience, allowing customers to buy anywhere, receive anywhere and return anywhere.

What is NetSuite Inventory Management?
NetSuite Order Management automates and manages the life cycle of an order — from the moment a customer places an order to delivery to post-sales service. It ensures accurate recordkeeping, covering order capture and validation, order release, shipment confirmation, customer communication and settlement. NetSuite Order Management also supports complex processes such as split shipments and drop ship. By tracking and managing the flow of information across all of your fulfilment locations and providers, NetSuite Order Management ensures orders move quickly and efficiently. When fulfilment problems arise, you can quickly resolve them and minimise delays.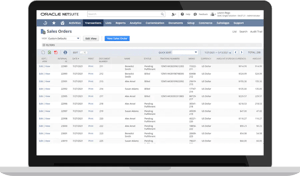 Single Data Source
With inventory, pricing, order, payment and returns information producing a single source of data, customers and employees get consistent, fast answers to deliver a superior experience.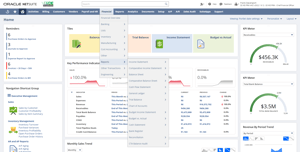 NetSuite Order Management Features
NetSuite Order Management ensures consistent, efficient order management across all sales channels, enabling businesses to deliver on customer expectations and boost profits. Detailed and comprehensive exception queues, dashboards and reports give you the tools you need to effectively monitor and scale your operations.
Multichannel Order Management
Sales Order Management
Returns Management
Pricing Management
Data Sheets
Demos
Webinars
Guides & Blogs
Best Practices
Ready to automate your order fulfilment?
NetSuite Order Management enables you to meet and exceed rising customer
expectations for quick, accurate order fulfilment, while profitably scaling your business.